Unlocking India's Wonders
If you're a UK citizen looking to explore the vibrant tapestry of India, the Indian E-visa is your passport to adventure. This electronic visa opens the doors to incredible experiences, whether it's for tourism, business, or medical purposes. In this comprehensive guide, we'll walk you through all the aspects of the Indian E-visa, ensuring you're well-prepared for your journey. Let's dive right in!
What is the Indian E-visa?
The Indian E-visa is a hassle-free, electronic visa designed specifically for UK citizens. It allows you to explore India for a maximum of 60 days from your date of arrival. What's even better? You have the flexibility to enter the country twice during this period, making it perfect for those who want to explore multiple facets of India.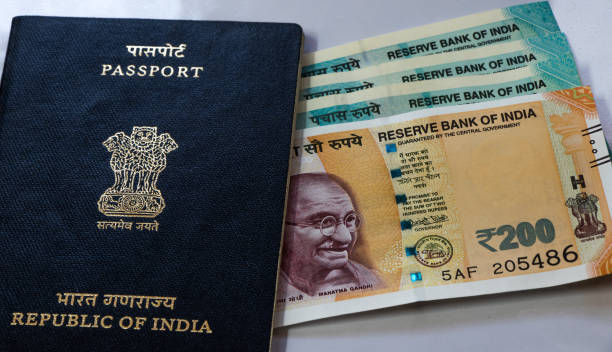 The E-visa Eligibility
Who Can Apply?
The E-visa service is available to citizens of select countries, including the UK. To check your eligibility, simply visit the official Indian E-visa website. This user-friendly website provides all the information you need to know if you're eligible for this convenient visa option.
Visa Length and Travel Purposes
The E-visa is valid for 60 days, which offers plenty of time for you to explore the wonders of India. You can use it for various purposes, including:
Tourism: Experience the rich culture, stunning landscapes, and historical sites.
Business: Attend meetings, conferences, and explore business opportunities.
Medical: Seek medical treatment or accompany someone for medical care.
Required Documents
Before embarking on your Indian adventure, it's essential to gather the following documents:
British Passport
Your British passport should be valid for at least six months from the date of your arrival in India. Ensure it has at least two blank pages for the necessary stamps and visas.
Previous Visa (if applicable)
If you've traveled to India before, make sure to have a copy of your previous visa. This will help in the application process and prove your travel history.
Passport-Size Photo
You'll need a recent passport-size photo (2 x 2 inches) with a white background. It's a straightforward requirement but important for your application.
Online Application Form
To kickstart your application, you'll need to fill out an online form. This form captures essential information about your visit. After completing the form, remember to submit it along with the necessary documents.
The Application Process
Once you've gathered all the required documents, you're ready to dive into the application process. Here's a step-by-step guide:
Online Application Form: Start by filling out the online application form on the official Indian E-visa website. Ensure you provide accurate and complete information.

Document Submission: Attach your British passport, previous visa (if applicable), and passport-size photo to your application.

Review and Payment: Carefully review all the information you've provided, and make the necessary payment for your E-visa.

Confirmation: Once your application is processed and approved, you will receive a confirmation email. This email will contain the E-visa, which you should print and carry with you during your trip.
Exploring India with Your E-visa
With your E-visa in hand, you're all set to explore the diverse and captivating landscape of India. Whether you're drawn to the bustling streets of Delhi, the tranquil backwaters of Kerala, or the majestic beauty of the Taj Mahal, India offers an array of experiences for every traveler.
Conclusion
The Indian E-visa for UK citizens is a game-changer, simplifying the visa application process and making it easier than ever to embark on a journey to this incredible country. From the bustling markets to the serene temples, India's diversity will leave a lasting impression.
Don't miss the opportunity to explore this enchanting nation with an E-visa in hand. Get ready for an unforgettable adventure in India!
Subscribe to our newsletter for more deals and discounts
Apply for Your Visa Today
Embark on your journey with ease. Apply for your visa now and explore new horizons
Frequently Asked Questions
How long is the Indian E-visa valid for UK citizens?
The Indian E-visa is valid for a maximum of 60 days from the date of arrival in India.
Can I use the E-visa for multiple entries?
Yes, UK citizens can enter India twice during the 60-day validity period.
What is the processing time for the E-visa application?
The processing time for the E-visa application can vary, but it's typically processed within a few business days.
Is the E-visa available for other nationalities besides UK citizens?
Yes, the E-visa service is available for citizens of select countries, not limited to the UK.
Can I extend my E-visa if I want to stay in India longer?
No, the E-visa is not extendable. If you plan to stay in India for an extended period, you'll need to explore other visa options.