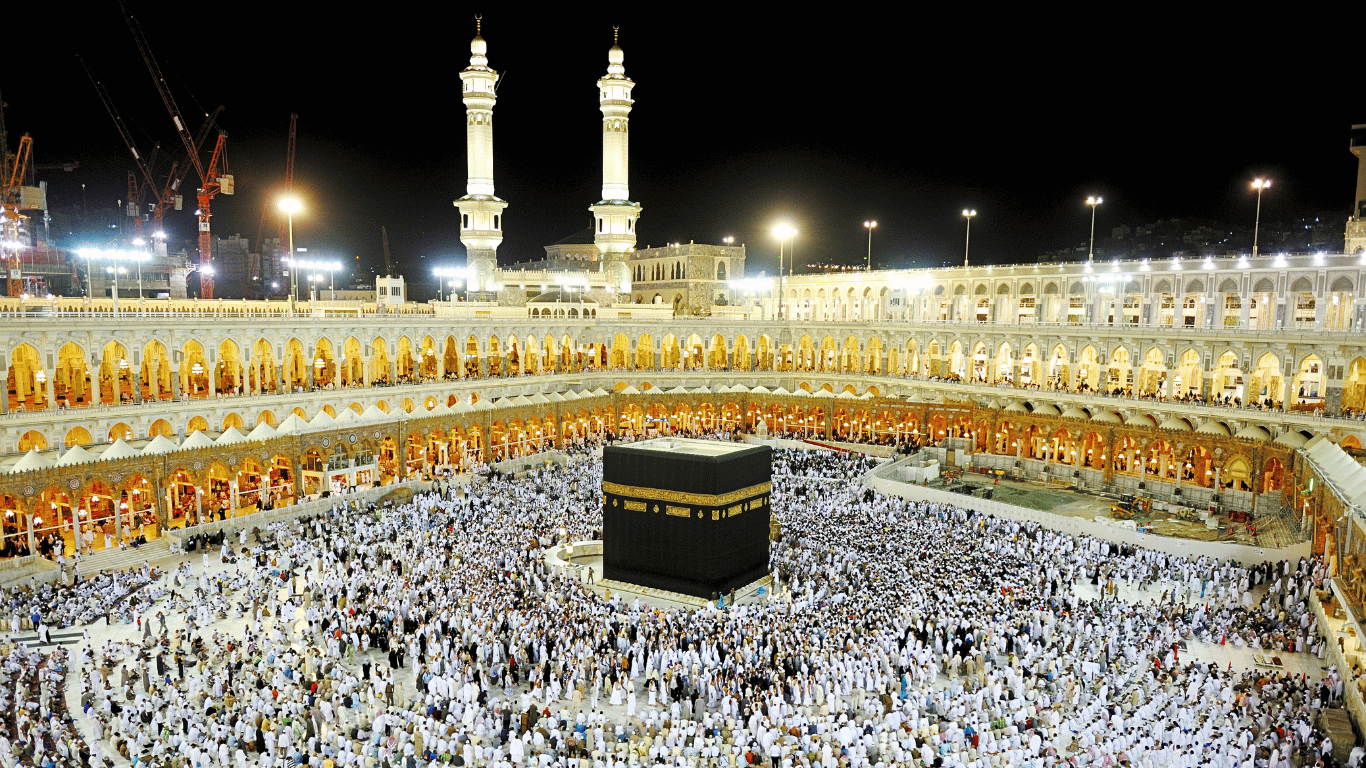 Umrah Packages from UK
Umrah Packages from UK
Embarking on a spiritual journey to the holy cities of Makkah and Madinah is a dream cherished by Muslims around the world. For individuals in the UK seeking to fulfill their religious obligations, Umrah holds immense significance. Fortunately, various travel agencies offer a range of Umrah packages tailored to cater to the needs and preferences of UK pilgrims. These packages often encompass accommodation, transportation, guided tours, and other essential services, ensuring a smooth and meaningful pilgrimage experience.
Cheap Umrah Package from UK Include
For those searching for an economical way to perform Umrah without compromising on quality and comfort, cheap Umrah packages from the UK are a suitable choice. These packages are designed to provide cost-effective solutions without sacrificing the essential components of the pilgrimage. Pilgrims opting for such packages can still enjoy accommodations near the holy sites, guided tours, and other vital services, making their spiritual journey both affordable and rewarding.
Sanam Travel Offers Range of Umrah Packages
Sanam Travel stands as a prominent travel agency catering to the pilgrimage needs of UK Muslims. With a commitment to providing comprehensive and tailored Umrah packages, Sanam Travel offers a range of options to suit various preferences and budgets. From luxury packages that encompass premium accommodations and personalized services to more budget-friendly options, Sanam Travel ensures that each pilgrim's journey is comfortable, spiritually enriching, and hassle-free.
Why do Pilgrims from UK Select Sanam Travel for Umrah Package?
The choice of a travel agency for an Umrah package is a decision of great significance. Many pilgrims from the UK opt for Sanam Travel due to its reputation for reliability, professionalism, and a deep understanding of the spiritual and logistical aspects of the pilgrimage. With a track record of satisfied customers, personalized services, and attention to detail, Sanam Travel has earned the trust of pilgrims who seek a seamless and transformative Umrah experience.
What Are Umrah Visa Requirements?
Obtaining the necessary visa to perform Umrah is a crucial step for pilgrims from the UK. While specific requirements can vary, the general prerequisites include a valid passport, passport-sized photographs, and a completed application form. Additionally, it is important to ensure that the visa is issued through an approved travel agency, as Umrah visas are not issued independently. Pilgrims should also be aware of any health and travel advisories related to their destination and plan accordingly.
Makkah-Madinah Transport
Transportation between the holy cities of Makkah and Madinah is an essential aspect of the pilgrimage journey. Numerous travel agencies, including Sanam Travel, offer transportation services that facilitate pilgrims' movement between these sacred sites. Whether by bus, train, or air, these options ensure that pilgrims can comfortably travel between Makkah and Madinah, allowing them to perform their religious rituals and prayers with ease.
Join Us
Embarking on the sacred journey of Umrah is an opportunity for spiritual growth and renewal. If you're a resident of the UK aspiring to undertake this profound pilgrimage, we invite you to join us at Sanam Travel. With our diverse Umrah packages, experienced guides, and a commitment to excellence, we aim to make your journey a memorable and spiritually rewarding experience. Let us be your trusted partner on this remarkable journey of faith.

How much does Umrah package cost from the UK?
The cost of Umrah packages from the UK can vary widely depending on factors such as the time of year, the type of accommodation, and the services included. On average, packages can range from £1,000 to £3,000 or more per person.
What is the price of Umrah now?
The price of Umrah packages is not static and can change based on factors like seasonality, exchange rates, and market trends. It's best to check with various travel agencies or online platforms for the most up-to-date prices.
Can you book Umrah yourself from the UK?
Yes, it is possible to book Umrah yourself from the UK. However, many people prefer to use travel agencies that specialize in arranging Umrah packages. These agencies can provide assistance with visas, accommodation, transportation, and other logistics, making the process smoother.
Which is the cheapest month to perform Umrah?
Generally, the cheapest months to perform Umrah are during the off-peak seasons. These months may vary from year to year, but they often include the months outside of school holidays and major religious festivals. The winter months, such as December and January, are often considered less expensive.
Are there different types of Umrah packages available?
Yes, there are different types of Umrah packages available to cater to various budgets and preferences. These can include economy, standard, deluxe, and luxury packages, each offering different levels of accommodation, services, and amenities.
Can I customize an Umrah package according to my preferences?
Many travel agencies offer the option to customize Umrah packages to some extent. You may be able to select specific services, accommodations, and add-ons according to your preferences. However, customization options can vary between agencies.
Are there any age or health requirements for performing Umrah?
Umrah can be performed by individuals of all ages, including children and the elderly. However, individuals with health issues should consult their healthcare providers before undertaking the journey, as Umrah involves physical activities and can be demanding.
How long does the typical Umrah pilgrimage last?
The duration of an Umrah pilgrimage can vary depending on the chosen package and individual preferences. It can range from a few days to a couple of weeks. Some packages offer shorter stays, focusing primarily on the religious rituals, while others provide a more leisurely experience.
What documents are required to perform Umrah from the UK?
Commonly required documents include a valid passport with at least six months of validity, a valid Umrah visa, and any necessary health certificates. It's important to check with the Saudi embassy or consulate for the most current requirements.
Can I perform Umrah on my own schedule or are there specific dates to follow?
Unlike the Hajj pilgrimage, which has specific dates in the Islamic calendar, Umrah can be performed at any time of the year. You can choose a date that suits your schedule, but it's advisable to consider weather conditions and crowd levels.
Are there any restrictions or guidelines for female pilgrims performing Umrah?
Female pilgrims are required to be accompanied by a Mahram (a male relative who cannot marry them) if they are under a certain age. They are also expected to adhere to Islamic dress code guidelines, which usually involve wearing modest and loose-fitting clothing.
Is it recommended to book Umrah packages well in advance?
Yes, booking Umrah packages well in advance is advisable, especially if you have specific travel dates in mind. This can help you secure better deals and availability, particularly during peak travel seasons.
How can I ensure a smooth and hassle-free Umrah journey?
To ensure a smooth journey, research reputable travel agencies, carefully review package details, complete all required documentation accurately, and familiarize yourself with the rituals of Umrah. It's also helpful to stay updated on travel advisories and guidelines from the Saudi authorities.
Ready for an unforgetable tour?