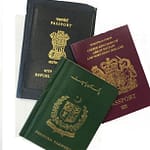 Our Worldwide Visa Service
Dealing with worldwide visa applications for over 20 years, we are able to apply for visas anywhere in the world! With our fantastic relationships with embassies throughout the U.K, our customers are put at ease knowing that their documents are in safe hands. Please fill out the form below: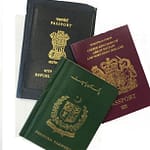 Disclaimer:
Please note we are not the official government website and not an affiliated entity of the embassy however a registered Newcastle based visa agency that acts as a service provider facilitating assistance in the visa application process on your behalf in a professional and expedited manner.
Sanam Travel LTD makes every effort to provide accurate information on this website, however please note that visa and passport requirements by embassies are constantly changing and there may be a delay before we are advised of such changes.
Embassy rules & regulations can and do very occasionally change overnight, often without any prior notice or indication. Sanam Travel bears no responsibility for any such changes. Hence Universal Visa cannot accept responsibility for any losses or delays occurred, due to frequent changes in requirements, embassy changes in charges, opening times, protocol, which is outside of our control.
We are therefore unable to guarantee complete accuracy of information presented on this website at all times. Processing times and charges given are solely for guidance purposes and cannot be guaranteed.
Sanam Travel will make every effort to ensure your visa/visas, are obtained in time for your travel, by the date requested. It is important that when we return your passport and documents to you, that you verify that all the visas you require for your trip have been obtained, that visas for each country you intend to visit are valid for the dates of your visit, and that your passport is valid for the appropriate time you are abroad. Sanam Travel recommend visas be obtained before purchasing any travel tickets, unless it is a requirement by the embassy, in which case we advise that you check with the embassy concerned, whether the visa may obtained in time for your travel. Also, we regret that we cannot, under any circumstances, intercede, or take responsibility for any transaction initiated directly between the applicant and the embassy.