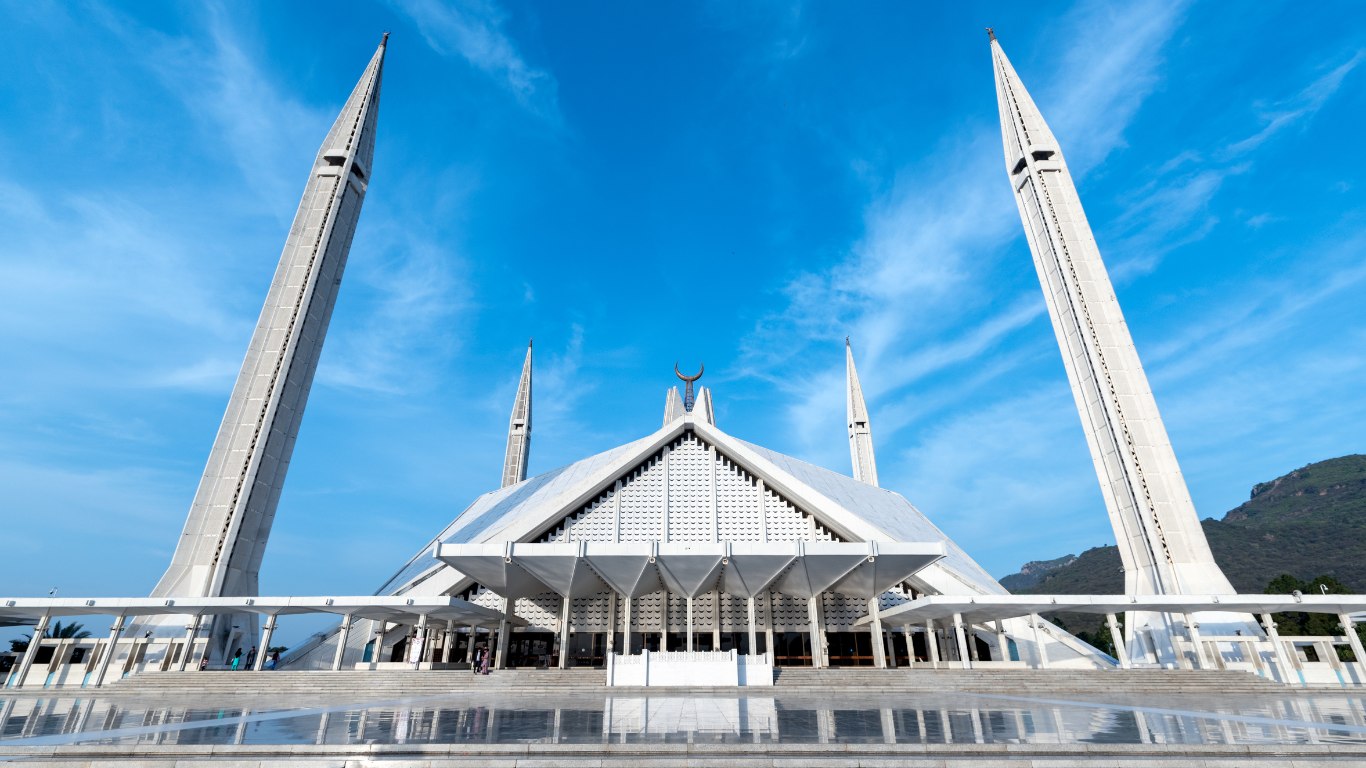 Pakistan E-Visa: Your Comprehensive Guide
If you're an adventurous soul looking to explore the rich cultural tapestry of Pakistan, you're in the right place. Traveling to Pakistan from the United Kingdom has never been easier, thanks to the Pakistan E-Visa. In this comprehensive guide, we'll walk you through the process, required documents, and all you need to know about obtaining your Pakistan E-Visa. Let's embark on this exciting journey together.
What Is a Pakistan E-Visa?
A Pakistan E-Visa is an electronically issued visa that allows you to enter and explore the breathtaking beauty and diverse culture of Pakistan. The convenience of applying online from the United Kingdom makes it an attractive choice for travelers.
Why Choose the E-Visa from the UK?
Obtaining an E-Visa from the UK has numerous advantages:
Convenience: Apply from the comfort of your home.
Time-Efficient: The processing time is remarkably quick.
Simplicity: The online application is user-friendly.
Accessibility: Available for various visa types.
Required Documents for Pakistan E-Visa
Before we dive into the application process, let's gather the necessary documents. You will need:
Passport: Ensure it has a minimum of six months validity.
Previous Visa (if available): Any previous Pakistani visa.
Passport-Size Photo: A recent, clear photograph.
Completed Application Form: Fill it online.
Utility Bill or Driving License: Proof of address in the UK.
Latest Bank Statement: To demonstrate financial stability.
Invitation Letter and ID Copy: If not a close blood relative in Pakistan.
Processing Time and Tips
The Pakistan E-Visa from the UK typically takes 7-10 working days to process. However, processing times may vary, so it's wise to apply well in advance of your travel date. To expedite the process, ensure your documents are complete and accurate.
Conclusion
Obtaining your Pakistan E-Visa from the United Kingdom is a straightforward process that offers you the opportunity to explore the wonders of Pakistan. The convenience of applying online, coupled with a relatively quick processing time, makes it an attractive option for travelers. Remember to gather the required documents, submit a complete application, and allow sufficient time for processing.
Now, you're well-prepared to embark on your Pakistani adventure. Don't miss out on the incredible experiences this beautiful country has to offer.
Apply for Your Visa Today
Embark on your journey with ease. Apply for your visa now and explore new horizons
Subscribe to our newsletter for more deals and discounts
Frequently Asked Questions
How long is the Pakistan E-Visa valid for?
The Pakistan E-Visa is typically valid for up to one year, allowing for multiple entries.
Can I extend my Pakistan E-Visa if my plans change?
Yes, you can extend your Pakistan E-Visa, but it's recommended to do so before it expires to avoid any inconveniences.
What is the cost of the Pakistan E-Visa from the UK?
The cost of the Pakistan E-Visa varies depending on the duration and type of visa. Be sure to check the official website for the most up-to-date fees.
Can I apply for a Pakistan E-Visa if I'm not a UK citizen?
Yes, the Pakistan E-Visa is available to citizens of various countries, including the UK. Make sure to check the eligibility criteria for your specific nationality.
Are you looking for exceptional travel services? Look no further! At Sanam Travels, we offer a wide range of travel services to ensure you have a seamless and enjoyable travel experience.
We understand that planning a trip can be overwhelming, which is why we offer personalized service to help you make the right choices. From flights and hotels to visas and travel advice, we have got you covered. Our team of travel experts is always available to help you with any queries and ensure that you have a hassle-free travel experience.
At Sanam Travels, we believe in building relationships with our customers. We treat our customers the same way we would treat our family and friends. This means we are always honest with our customers, and we go the extra mile to ensure that they have a memorable travel experience.
We pride ourselves on offering exceptional customer service, which is why we have many satisfied customers. Don't just take our word for it, read our customer reviews, and see what they have to say about us.
At Sanam Travels, we are committed to providing our customers with the best travel experience possible. Let us take care of your travel needs, and you can focus on making unforgettable memories.
Get a Free Consultant - Call Our Expert Team